COVID-19 Business & Non-Profit Relief Resources
Click Here to Sign-Up for Disaster Assistance from the City's Economic Development Division
The U.S. Small Business Administration (SBA) is working directly with state Governors to provide targeted, low-interest loans to small businesses and non-profits that have been impacted by the Coronavirus (COVID-19). The SBA has several programs to support businesses and business owners as they navigate the COVID-19 crisis.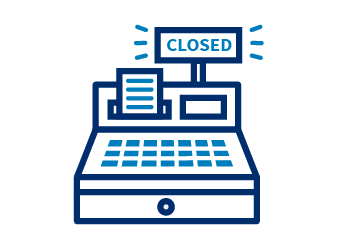 Resources | For Businesses
2nd Round Paycheck Protection Program (PPP) – The original Paycheck Protection Program closed for applications on August 8, 2020. On December 27, 2020,President Trump signed the Economic Aid to Hard-Hit Small Businesses, Nonprofits, and Venues Act (the Economic Aid Act) (Pub. L. 116-260) into law to provide continued assistance to individuals and businesses that have been financially impacted by the ongoing coronavirus pandemic. This law authorized SBA to open a second draw of the Paycheck Protection Program for qualifying businesses. On January 6, 2021, SBA released Interim Final Rules as guidance on the program. Paycheck Protection Program (PPP) will re-open the week of January 11 for new borrowers and certain existing PPP borrowers. To promote access to capital, initially only community financial institutions will be able to make First Draw PPP Loans on Monday, January 11, and Second Draw PPP Loans on Wednesday, January 13. The PPP will open to all participating lenders shortly thereafter.
Disaster Assistance for Small Businesses
City of Jackson's Small Business Development Center (SBDC)
The SBDC is providing guidance on the SBA application process.
Email mdavis@jacksonms.gov or call (601) 960-1993 to be connected directly with a Business Counselor: Register for SBDC services.
Resources | For Employers & Workers
Resources | For Artists & Organizations
Economic Injury Declaration
The Mississippi Emergency Management Agency (MEMA) is gathering information on the economic loss to small businesses throughout the state as a result of the COVID-19 outbreak. This information is being collected so that Mississippi may request an Economic Injury Declaration from the Small Business Administration to aid in the economic loss suffered as a result of the COVID-19 event.
Small business owners can access instructions to complete the worksheet showing that their business has suffered economic hardship as a result of the response efforts of the COVID-19 event. After business owners complete these worksheets, they can submit them directly to the MEMA State Coordinating Officer Todd DeMuth at tdemuth@mema.ms.gov, for inclusion into the SBA declaration request.
Additional Resources
You can find more information by visiting: