COVID-19 Business & Non-Profit Relief Resources
The U.S. Small Business Administration (SBA) is working directly with state Governors to provide targeted, low-interest loans to small businesses and non-profits that have been impacted by the Coronavirus (COVID-19). The SBA has several programs to support businesses and business owners as they navigate the COVID-19 crisis.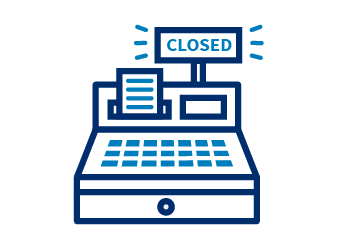 Resources | For Businesses
Economic Injury Disaster Loan (EIDL): The SBA declared a disaster in the state of Mississippi and made Economic Injury Disaster Loans available to small businesses (including sole proprietors & non-profits).This advance will provide economic relief to businesses that are currently experiencing a temporary loss of revenue. This program is for any small business with less than 500 employees (including sole proprietorships, independent contractors and self-employed persons), private non-profit organizations or 501(c)(19) veterans organizations affected by COVID-19. The Economic Injury Disaster Loan advance funds will be made available within days of a successful application, and this loan advance will not have to be repaid.
Paycheck Protection Program (PPP): The CARES Act created the Paycheck Protection Program, which is an expansion of the existing SBA 7(a) program. Impacted small businesses may apply for up to $2 million in working capital to pay for fixed debts, payroll, accounts payable and other bills that can't be paid because of the COVID-19 disaster. Loan terms (3.75% interest rate for small businesses; 2.75% for nonprofits) may be extended up to 30 years to keep payments affordable. Working through a network of approved lenders, this program forgives loans to employers, independent contractors, and gig workers who maintain their payrolls. Rent, mortgage payments, and some other eligible expenses are also forgivable. Reach out to your lender or an approved SBA 7(a) lender to apply.
Please reach out to your bank or the City of Jackson's SBDC for assistance with applying.
SBA Disaster Assistance Loans for Small Businesses
CARES Act
City of Jackson's Small Business Development Center (SBDC)
The SBDC is providing guidance on the SBA application process. 
Email mdavis@jacksonms.gov or call (601) 960-1638 to be connected directly with a business counselor:  Register for City of Jackson SBDC Disaster Assistance.
Resources | For Employers & Workers
Resources | For Artists & Organizations
Economic Injury Declaration
The Mississippi Emergency Management Agency (MEMA) is gathering information on the economic loss to small businesses throughout the state as a result of the COVID-19 outbreak. This information is being collected so that Mississippi may request an Economic Injury Declaration from the Small Business Administration to aid in the economic loss suffered as a result of the COVID-19 event.
Small business owners can access instructions to complete the worksheet showing that their business has suffered economic hardship as a result of the response efforts of the COVID-19 event. After business owners complete these worksheets, they can submit them directly to the MEMA State Coordinating Officer Todd DeMuth at tdemuth@mema.ms.gov, for inclusion into the SBA declaration request.
Additional Resources
You can find more information by visiting: